People travel for all sorts of reasons be it to relax, to escape the hustle and bustle of everyday life or to just explore. Either way, if you are planning to travel, it could be the best decisions you have ever made because of the tremendous benefits it has.
One thing people need to acknowledge is that traveling is a fun activity but it can be your worst adventure without any prior preparation and some advice as to how to have the best experience yet. There's where this article comes in, reading it will not only give you insight but the top tips for any trip you are thinking of having.
Benefits of traveling
The encyclopedia defines traveling as taking a trip to an unknown location for insight on the destination. So how does this benefits us? Here's how:
A taste of adventure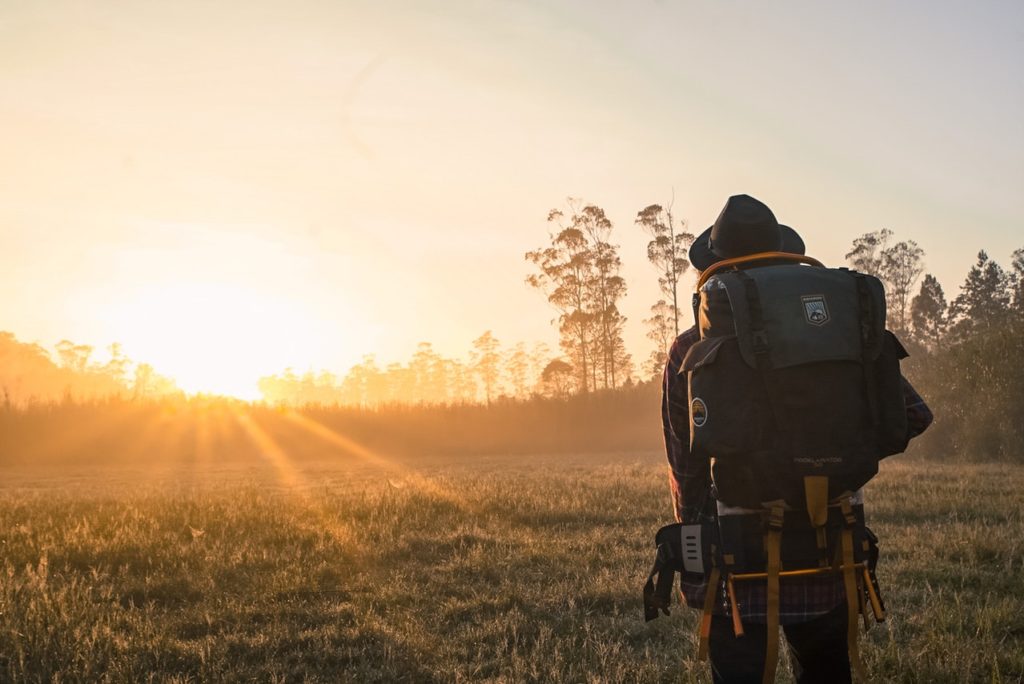 Taking any trip warrants you to explore and experience a different environment from the usual you see every day whether it's a business trip or a personal adventure, the fact still remains it's not a usual place for you.Traveling to different areas allows you to sightsee some of the most outstanding features the earth has to offer. For example the phenomenal ruins in Santorini, Greece or a visit to the highest mountain in the world, Mt Everest in Tibet, China.
Sites like TripAdvisor are among the tips sites that will get you details on the top spots to visit for various reasons, like best spots for bungee jumping or a spot for a great golf vacation among other reasons.
Experience different cultures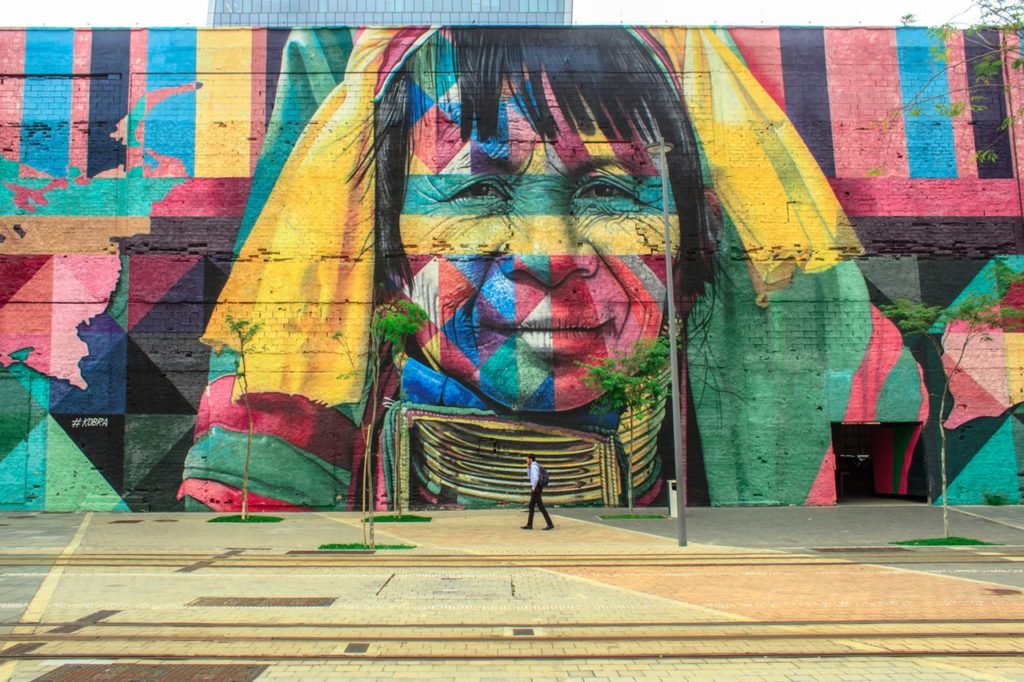 Regardless of where you live, different areas have different ways of doing things. This goes for food cultures, their ancestral beliefs, and values plus just the way of life among other people. If you don't travel you can't know that kissing is a mandatory form of greetings among people in France regardless of if you know the attendees to the gathering.Different countries have different staple foods and some of the best food cultures there is. Japan is known for its sushi and sashimi, Spain is known for its churros and Mexico is known for its extra spicy foods together with India.
Did you know that in Huli, Papua New Guinea, they have a specific way of dressing meant to attract ladies? This include dressing in horn beaks on their back, kina shells around their necks among other dressing features? Well, you should go out and see it for yourself.
Socialize
You have a chance to create new social circles by traveling. You could make friends with your roommate at the hotel or the airport attendant, just anyone and you will be amazed to have a long-lasting friendship. Who knows, they may actually end up being your life long partner.
Create memories
You don't have to see something once. You can take a photo and when you get back home place the picture in a frame and hang in in your living room. It will be a constant reminder of the trip you took in Egypt in between the many pyramids.
Health benefits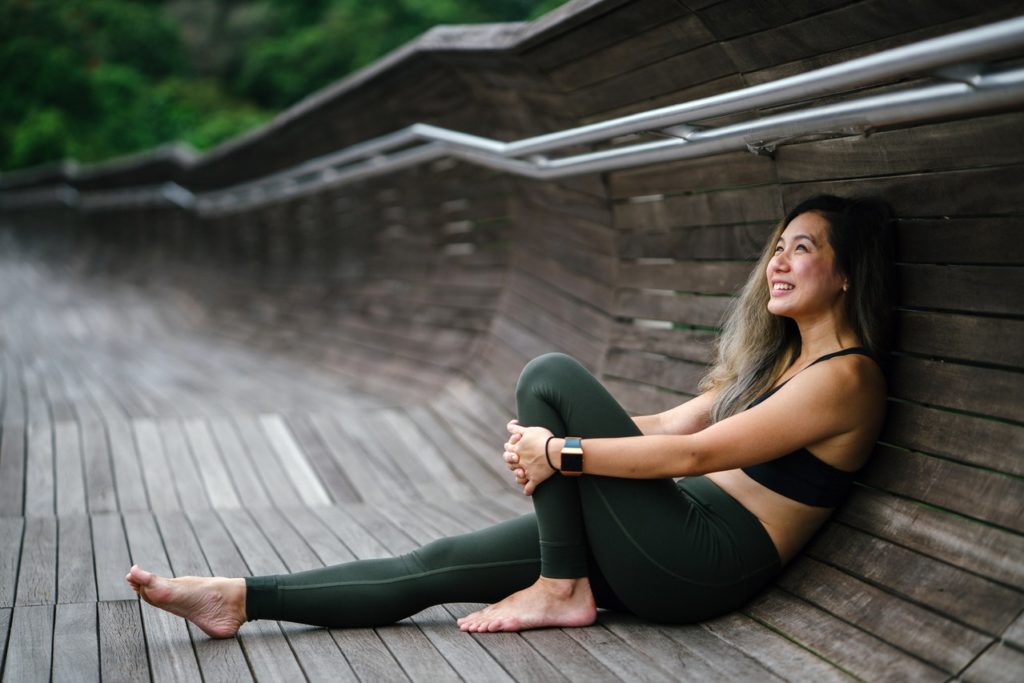 Traveling is not just about the fun you will have or the places you will visit. Doctors, physicians, and scientists have stated that taking trips can be the best cure to some of the health conditions we have including stress and depression.A famous English saying states, change is as good as rest'. Taking a trip will aid you to refresh your mind and improve your mental, physical and psychological health.
Boosts personal growth
It is said that once a while, everyone should take a trip alone. Not so that you can have the freedom to do whatever you want, but to build yourself in ways you didn't know were possible. You can gain more creativity, break a writer's block and even boost your self-esteem and confidence. Breaking out of your comfort zone allows you to understand yourself better. You can learn how you act and relate with others in a foreign place.
Top travel tips
Travelling is always made easier with some few bags of tricks so here are some of the top tricks every traveler should use. Carry medication with you. Especially if you have allergic reactions now and then or you have travel sickness, this is very essential. If you will be traveling to high altitude areas like Tibet, plane sickness is rather common so be prepared.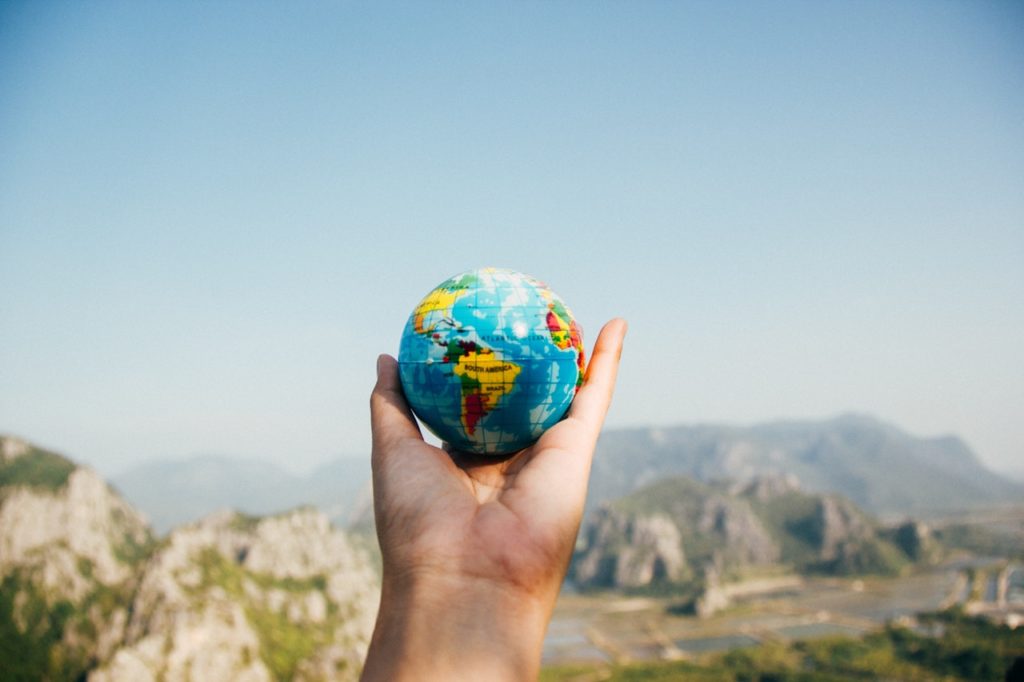 Carry a small first aid kit so you can carry with you band-aids in case of cuts, antibacterial cream plus a pack of common pain killers. You are prone to headaches if you will be traveling for long hours or stomach aches once you ingest food you are uncommon to.
Pack light. If this means buying a small bag pack so you will be forced to pack light, then do so. This helps you avoid any complications in airports or during any checkpoints.
Pack an extra towel and sunscreen. Most hostels or hotels will provide you with such toiletries but it is also advisable to carry at least one small towel for hygienic purposes.
Carry hard cash. You will be surprised to find that there are areas that don't have ATM stops where you can just place your card and money comes flowing.
For that reason, it is advisable to carry an emergency stash with you to cater for such situations. It is also advisable to carry money in small note value just in case you are in a situation that may need you to give out money as a bribe or alm.
Carry a torch or flashlight. You may find yourself in a dark space due to a blackout or generally dark areas like a forest. If you had gone for like a camp or to a cabin so far out you may need some extra lighting.
Carry some electronic recharge. This is like a power bank, ensure it has great battery capacity like over 10,000 mAh. So that it can recharge your phone even 4 times until it may need to be charged as well.
You can also carry a USB charger with a separate adapter. This is just a safety measure in case one of the two gets lost.
Carry a lock. All I can say here is that theft is real. Anything can be stolen from your clothes, shoes, electronics, and other things. So ensure you carry a lock to safe-keep your items.
Make friends with hotel staff. They are usually the most friendly people you will find in a foreign state. Be free to ask them anything regarding the area. Like in the USA, it is custom to tip restaurant employees.
You could as them about the best spots for lunch or dinner among other customary things. This is not today that the locals are not to be approached, they can be just as friendly.
Ensure you have taken travel insurance before taking any trip, especially if it's not a local trip. You might get robbed or a flight is cancelled and no refunds are given out. It could cost you a large sum you can save up by getting insurance coverage. Some of the best companies that offer insurance include the world nomad and insure my trip, all can be found online.
Make sure that you make copies of all your travel documents. That includes your Visa, your permits and passport. In case anything gets lost or you would prefer walking around with a copy rather than the original. Plus you can also email yourself the copies so you can have them anywhere you are.
Ensure you start to prepare early for your trip. Some areas you may want to travel to may need to give you permits that take a long while to approve. If you don't prepare early, you could end up traveling on a different season like winter instead of summer. This also applies for transport purposes, earlier preparations could mean discounts and cheaper tickets to your destination.
It is also advisable to research about the area you are going to. Some areas are inaccessible at certain times of the year. For example in Tibet, you may not be allowed to travel there during their holy month plus other specific times or seasons. So to avoid disappointment, please do your research early enough.
As you are researching your destination, it is also nice to try and learn about their local language. Whether its, Spanish, French, German, Mandarin or any other language. Learn the courteous words like thank you, sorry and excuse me. It goes a long way trying to show interest in their language. You may also get a history book about the area and read about their background.
Always capture the moment. Take out your camera or your phone and caprice the moment. That was the purpose of the trip anyway, besides probably getting away from the ordinary hustles of life.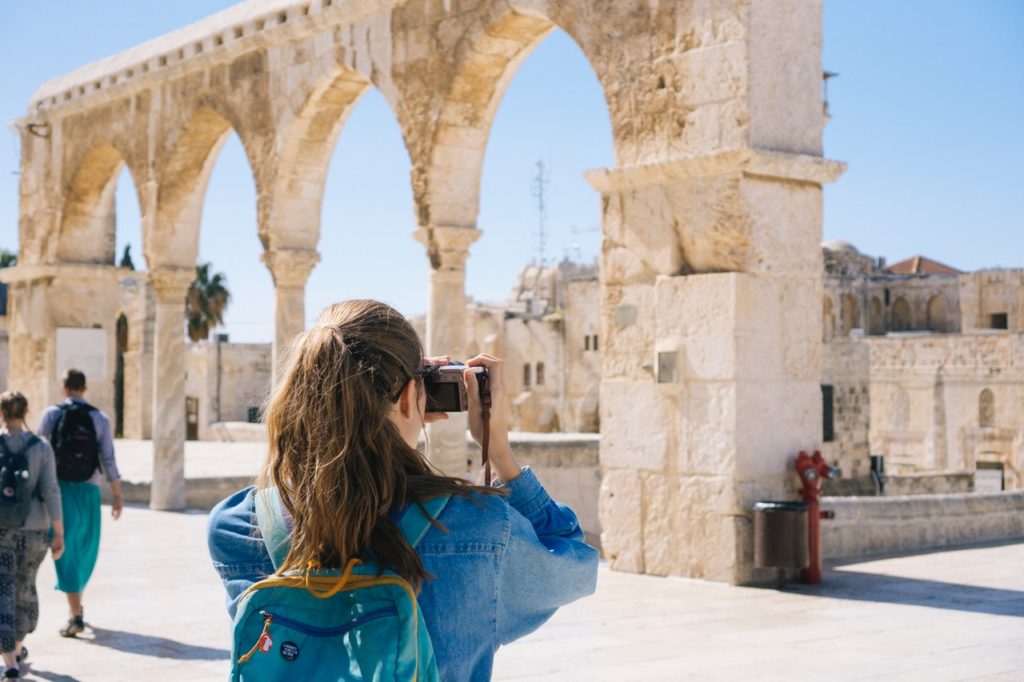 Finally, be open-minded about your trip. Don't be judgemental about any culture you may see being eerie. Expect to find things that you may not be accustomed to and accept them as they are. You are just visiting either way.
Must have travel accessories
A spontaneous trip is always a good idea, especially when you are terribly tired with the normal life and you're looking for an escape. But some accessories are a must-have. They include: A bag – you certainly don't expect to carry all your luggage in a tote or carrier bag. Get a good suitcase or a waterproof bag destined for travel. A bag pack is a good addition as you can carry stuff around easily but get a lovely bag that's probably waterproof if you will be traveling somewhere with access to water.
Organizers – these are just the best things you can have if you're traveling. Get organizers specific to your clothing, utilities, and shoes. You don't want your toothbrush getting mixed up with your shoes, disgusting right? Plus if you know how to package DIY style, you can save up space for even more luggage.
Ear plugs or noise cancelling headphones. They may be suffocating for some or in some situations like in planes but they give you peace of mind when you're traveling.
Imagine hearing the cloaking sound of the trains or the noises in the plane, it can be so exhausting. So save yourself with some earplugs or good quality noise-cancelling headphones.
Ergonomic neck and travel pillows. You are prone to move back and forth or side to side when traveling so instead of sleeping with such distress, why not get your self a soft fibre neck pillow and rest yourself back in your seat and sleep away through your journey. This can be used for kids or adults on trains, buses or planes.
Eye mask. Especially during the night. Some transport systems may still have some bright light around to cater for those walking around or reading. So in case you want to sleep, you may not have it as peaceful as you want.
A scarf or a sarong. Most people would go with a sarong as its cotton hence very warm plus its multipurpose meaning you can use it as a wrap when it cold, you can dress in it, cover up or any other use.
Because you aren't sure about the bedding you will have at your accommodation location, it's best to have some backup and the sarong will provide just that.A water bottle. Water is very essential, so ensure you carry with any type of water bottle you prefer. It could be the metal stainless steel type, or a flexible one or the collapsible type. Better yet you can carry an insulated mug for warm drinks. It always best to stay hydrated.
A camera is also very important. Some trips may be personal or private but it never hurts to have a reminder of the good times you had.
A safe a secure luggage lock. As explained above, some areas have rampant theft cases and you don't want to end up as a victim. If you have space in your bad you can also carry along with you the portable safes sold in shops. Store your cash plus other valuables with ease.
Travel Wallet. While traveling its very easy to disorganize your luggage every now and then which means some of your items may get misplaced but that doesn't have to be your document.
Carry a wallet specifically to safe keep your documents, you don't want to be stuck in a foreign land because you misplaced your passport.
Last but definitely bit the least important accessory is a swiss knife. You will be amazed at the kinds of things that the knife can do.
Conclusion
Traveling is something everyone should experience at least once in their lifetime. And with this article above, you are assured to be set to travel anywhere in the world with no worries.