As interesting as it is, travel can be a very serious hassle, regardless of whether you are on a business or leisure trip. Therefore, it is critical to plan your trip well, carefully selecting the travel accessories you need.
The choice of travel accessories is informed by a number of factors. These include the length of your trip, the nature of your destination, weather, as well as the means of transport. Don't forget that personal preferences also play a crucial role in this.
Below are the best travel accessories you need for your next trip. They are all designed to make it smoother, worry-free and safer. If you are considering a great travel gift, you are also spoilt for choice. Only watch out for the temptation to keep it to yourself. Will you?
1. Compact Umbrella
What a better umbrella to carry with you than one that's incredibly small and sturdy! This umbrella is ideal for travel with on any type of trip. You can comfortably carry it with you in your briefcase or purse, just in case sudden showers show up.
2. Infinity Scarf with a Secret Pocket
This scarf comes with a secret pocket for keeping your money, phone, and wallet, among other valuables while on a trip. Would be thieves won't easily imagine such a safe pocket exists on a scarf unless you let it out yourself. Even when you aren't traveling and you don't need the pocket, it's just a great accessory to have.
3. Beach Towel
This quick-dry and sand resistant towel is possibly the ideal travel towel. It dries fast and doesn't fill your carrier bag with sand. It's available in various shapes, sizes, and colors.
4. Multiple USB Travel Charger
While on a trip, your electronics may give unexpected signals of battery recharge. Therefore, it is very advisable to carry with you a recharge backup.
This travel charger enables you to charge up several phones and other devices at the same time, locally or abroad. All you need to be careful about is the adapter. Ensure you carry the adapter relevant to the country o which you are traveling, to avoid disappointment. It comes as part of the package.
Pick for you:
5. Hollow Book Safe
Give it an ordinary glance and you'll mistake it for just another book. However, it locks neatly to keep your valuables safe locally and even abroad. It's vital for storing such vital documents as passports, driving license and even some emergency cash. Any thief will overlook it at any time.
6. Travel Storage Case for Jewelry
This is a sleek travel case designed to keep your jewelry safe. It has a place for all your jewelry, whether you are traveling abroad or not. If you are tired of arriving at your destination with jumbled earnings and tangled necklaces, this is a great accessory to buy.
7. Travel Neck Pillow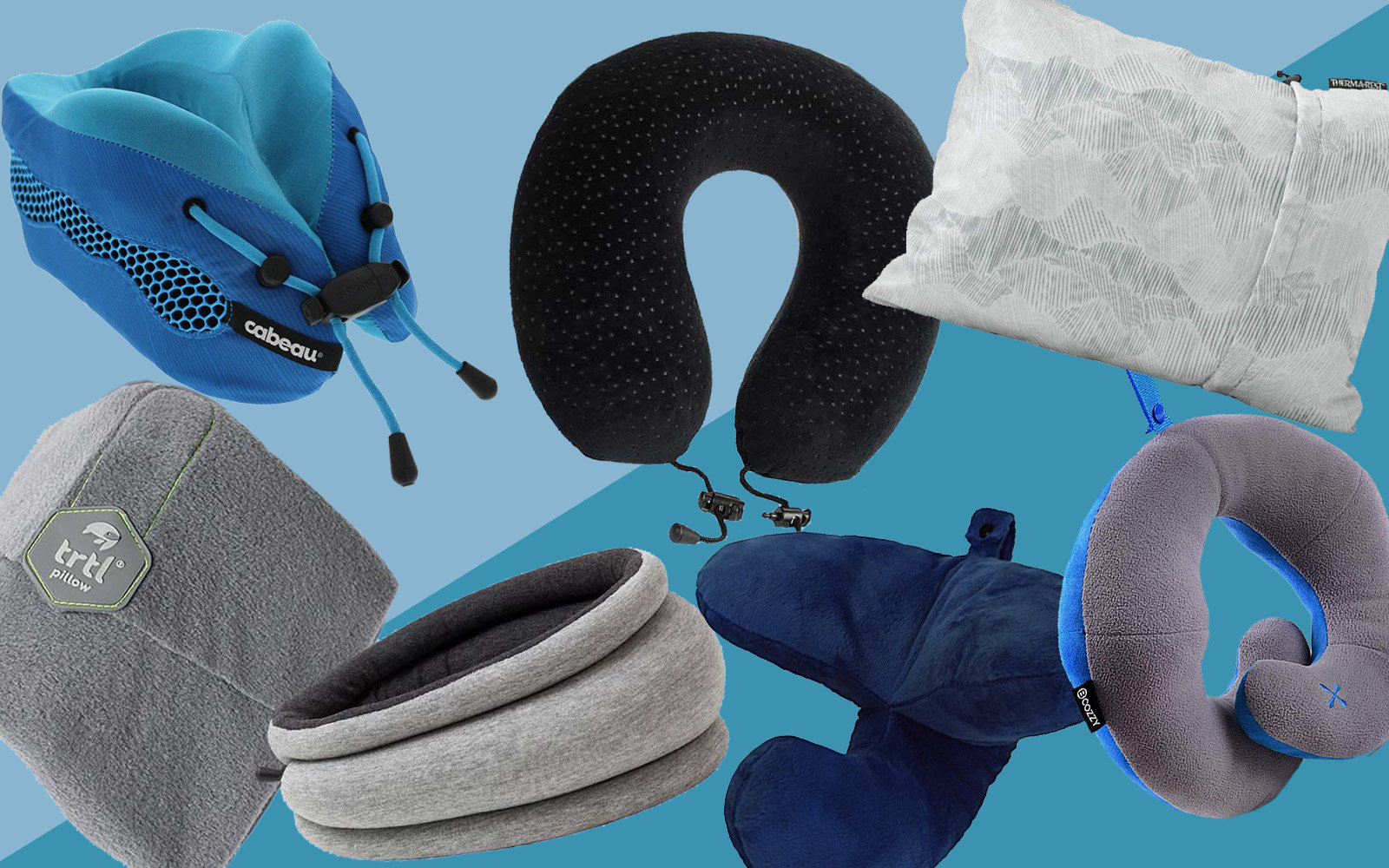 Whether you are traveling by car or by plane, you need a travel neck pillow. It is designed to help you enjoy restful sleep while on transit to your destination.
Why should you arrive feeling exhausted in the first place?
If you need a comfortable sleeping pillow on the go, this is the ideal option. It has a very unique design for ultimate comfort. The pillows come in different sizes and materials. Therefore, they cost differently.
8. Twistable Memory Foam Travel Pillow
While on travel, you don't have to sleep in a fixed position. Creativity makes it more comfortable to sleep on the go. The twistable memory foam travel pillow is the perfect accessory to help with such creativity, as it can be twisted into any shape of your choice. It stays in whatever shape you want until you change it.
9. Travel Laptop Backpack
This bag's designers creatively put everything together very carefully. It has as many pockets as you have need to. Not only that, it comes with an inbuilt USB charger. For travel convenience, it straps comfortably onto your suitcase handles. You can surely have it, as it is very affordable.
10. Travel Sewing Kit
The 130 piece sewing kit prepares for any unforeseeable wardrobe malfunction while on your trip. It may be very comprehensive, yet it is very compact. Save yourself wardrobe blushes by acquiring this kit for your next trip.
11. Portable Clothing steamer
It may be a small gadget but it works perfectly to smooth all travel creases without wetting your clothes. It's is highly recommended by many users who have bought and used it.
12. Folding Travel Hangers
Folding travel hangers are a breeze to travel with, unlike the normal hangers, which can be a great pain to carry along. They snap open to full size when you need to use them, but can be folded back to take very little storage space.
13. Travel First Aid Kit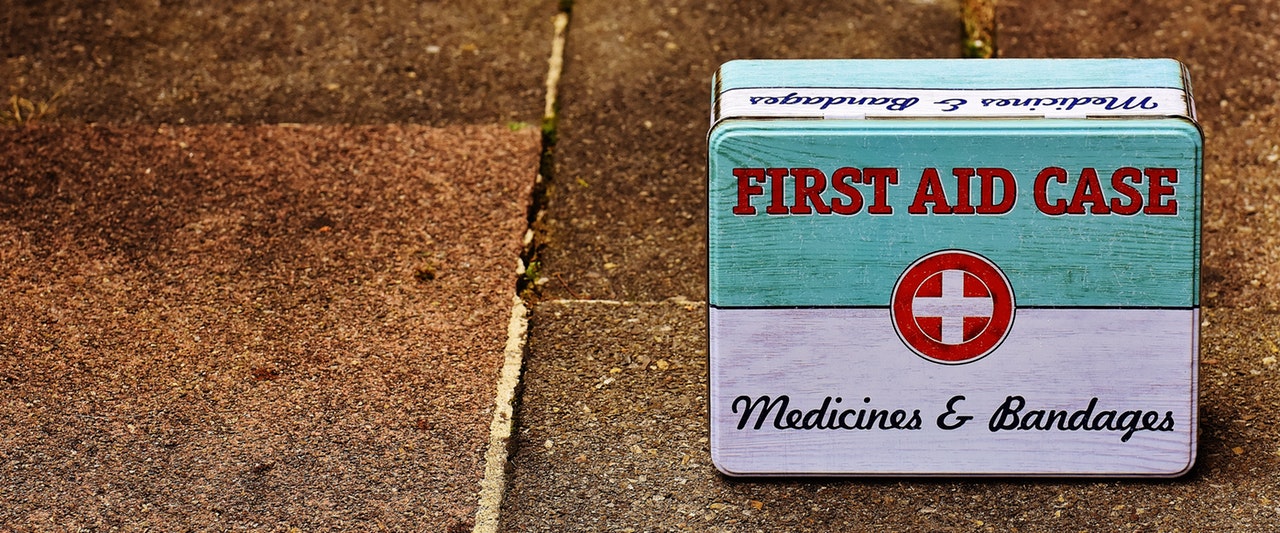 It's said that at least 80% of the population is not ready for minor medical emergencies at home, leave a lot while on a trip. Are you in these statistics? I hope not. Why visit the hospital or GP for that minor or simple medical issues like blisters, grazes or splinters?
You may not be a doctor, but in emergency situations, all you need are first aid skills and a first aid kit to administer help to yourself or others. Before you think of calling for that important medical evacuation where needed, take charge of the situation.
The Travel First Aid Kit is a tiny kit that comes in handy when you are away from your regular medical cabinet at home. It conveniently clips on the travel bag, taking very negligible space. Don't ignore it. You can never tell when need arises.
14. Collapsible Water Bottle
It is unimaginable to travel without a water bottle. This is among the most necessary travel accessories for every discerning traveler. Regardless of whether you are traveling in the city or up in the mountains or foothills, you need it as a very integral accessory.
Not only does a collapsible water bottle keeps your hydrated while on your trip. It is also environmentally friendly, given that you won't buy water in plastic bottles, which you easily toss away once you are done with them.
If you happen to travel to a country where safe water is not easy to find, ensure that you either boil your or you use portable water filters to purify it.
When empty, it takes very little luggage space.
15. The Swiss Army Knife
A tactical, multi-tool Swiss knife is a very useful accessory to accompany you on your trip. Nevertheless, ensure that it is not in your hand luggage, lest you lose it to airport security personnel.
The tool has a number of attachments that make it very useful in different situations. It has such attachments as the corkscrew, a screwdriver, a knife, and a bottle opener, all of which can prove to be lifesaving in various situations.
16. Flashlight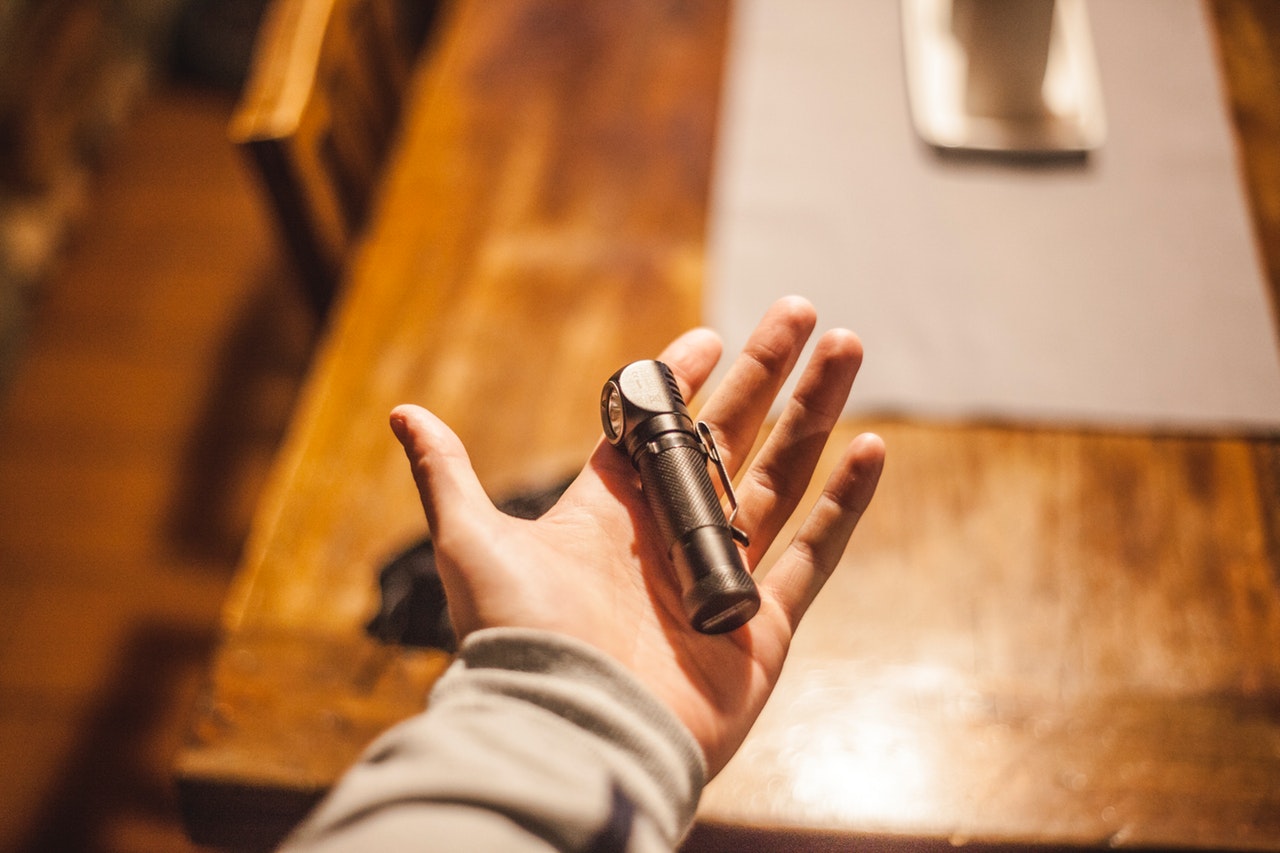 Photo by Francesco Paggiaro from Pexels
This is a crucial travel accessory that is the most ignored by travelers, yet it is one of the most important must-have items for every traveler. Obviously, it's designed to provide light when walking in the dark, especially in unfamiliar territory. Call it a visionary aid if you want.
However, don't just go for any flashlight. Consider such factors as whether it's waterproof or not (especially if you expect to be diving at some point). Also, consider the size, reliability and power output that you require, as well as the style (Is it your taste?). Also, factor the number. Ask yourself how many you require.
For trekking expeditions, consider purchasing a headlight instead of the handheld flashlight. Tactical flashlights can also be used as weapons of protection.
17. Sun Protection
Regardless of whether you are traveling in summer or winter, ensure that you are prepared with both eye and skin protection from the sun. If you are traveling abroad, be conscious of the fact that you could find yourself in a country with more fierce UV rays that you are accustomed to at home. Be proactive in protecting your health.
Winter travel is especially very dangerous. In icy and snowy territory, you are likely to be affected twice as much with UV rays. As such, getting sunburnt in the snow is very easy. This is because light surfaces like snow reflect UV. As for snow, it reflects at least 80 percent of UV rays. This implies that you are hit by the same rays twice.
To counter this, wear sunglasses or goggles that provide at least 99 percent protection against UV. As for your skin, carry with you waterproof sunscreens of at least SPF 30 (with multi-spectrum or broad-spectrum protection for both UVA and UVB rays).
18. Packing Cubes
These are fabric cubes available in various shapes and sizes usually fastened by a zip. They enhance flexibility and order while traveling. They ensure that you don't mix up your travel accessories. They also impact positively on the environment, as you won't need the services of plastic bags.
In a Nutshell
Travel is an art that many have mastered skillfully. You too can master it by learning vital travel tips and acquiring the best travel accessories. Proper planning gives you great peace and focus when you finally hit the road.